Restaurant
The hotel staff pay attention even to the smallest things, that's why our restaurant menu is special. Every guest of our hotel can taste it during the day.
Restaurant menu will surprise you with variety of dishes of our own cooking. Extra attention deserves our bread and confectionery, which are daily baked at the restaurant.
Also you can order any dish from the menu by calling the 214 from your room. At our restaurant you can order a pizza to take away, bread and desserts. We're always glad to see you at our restaurant!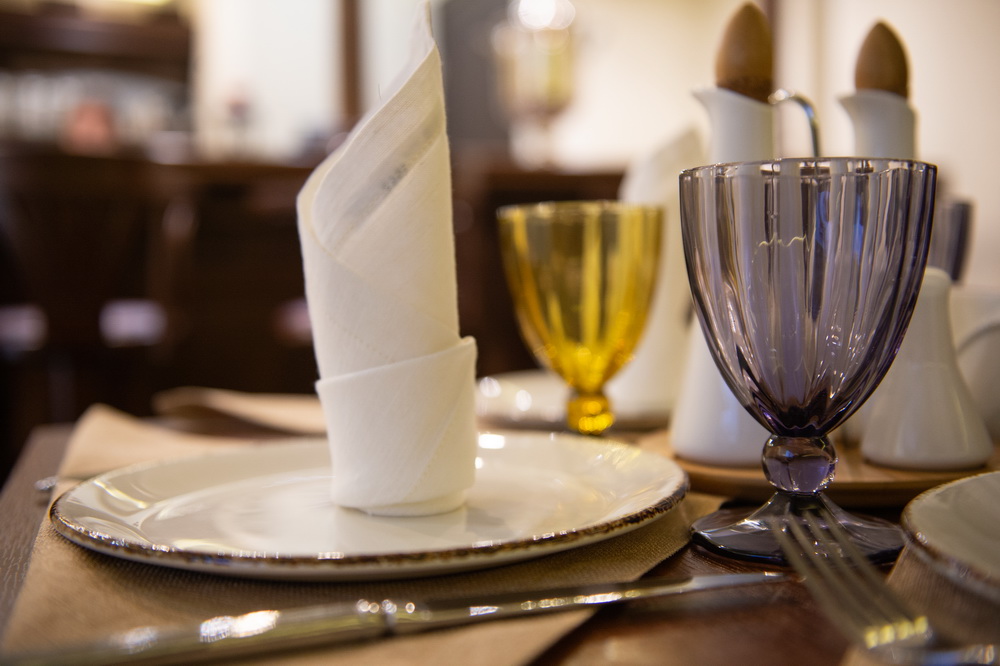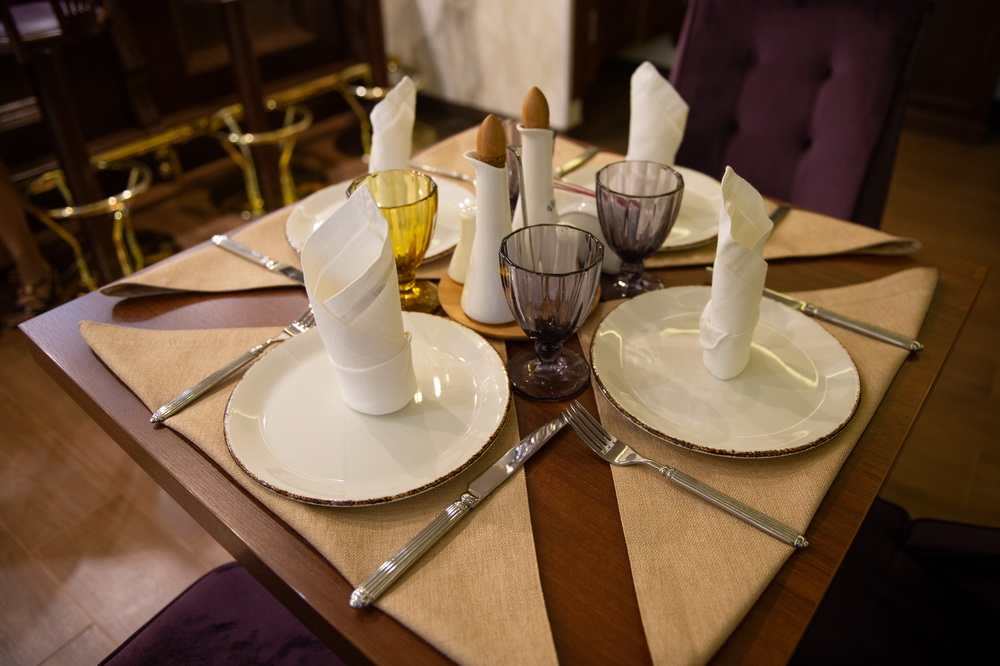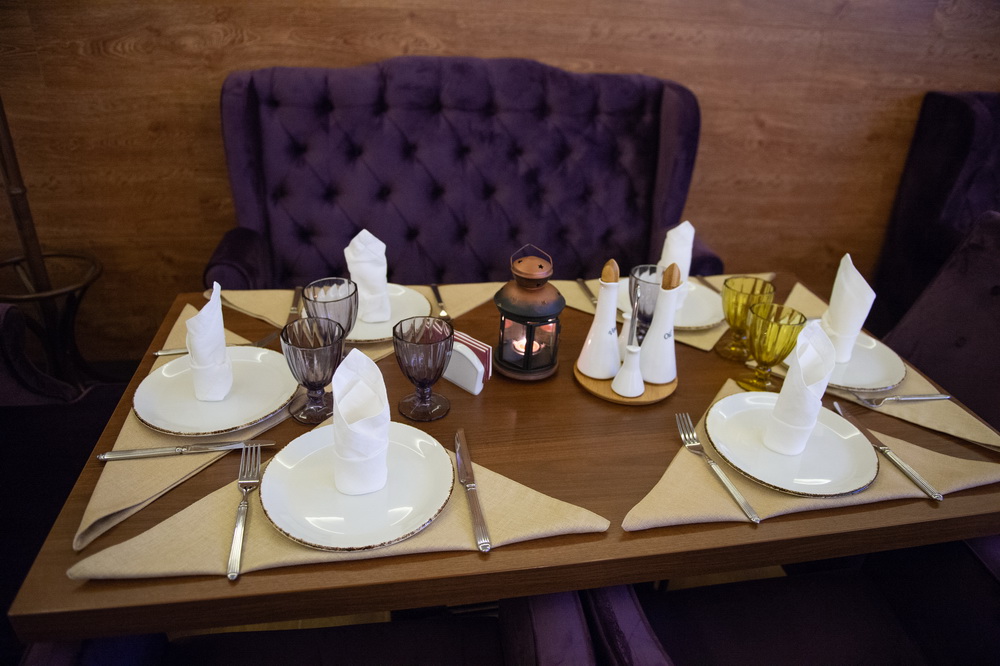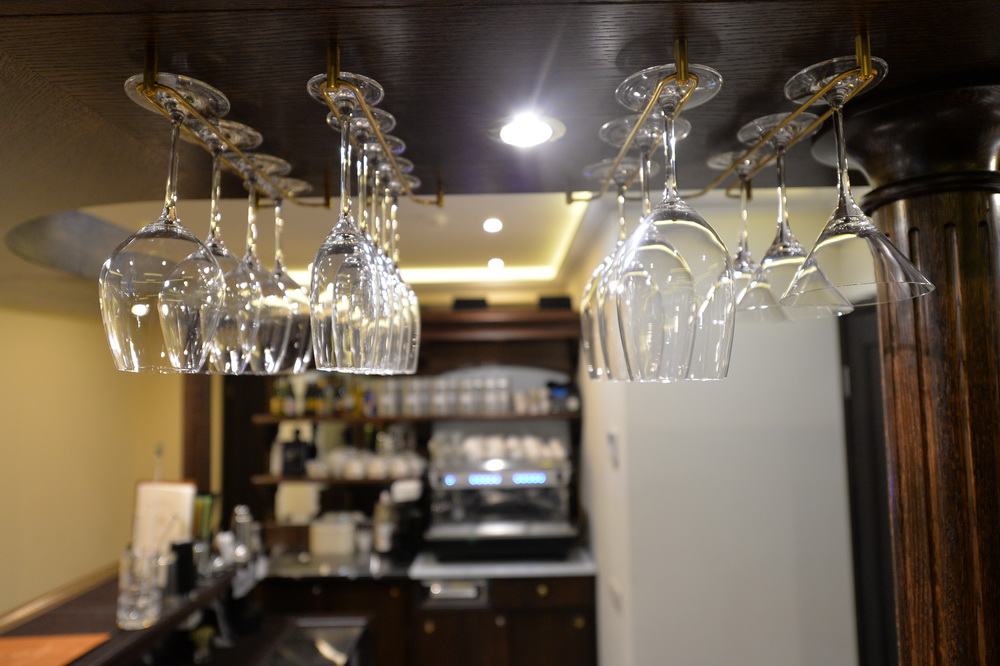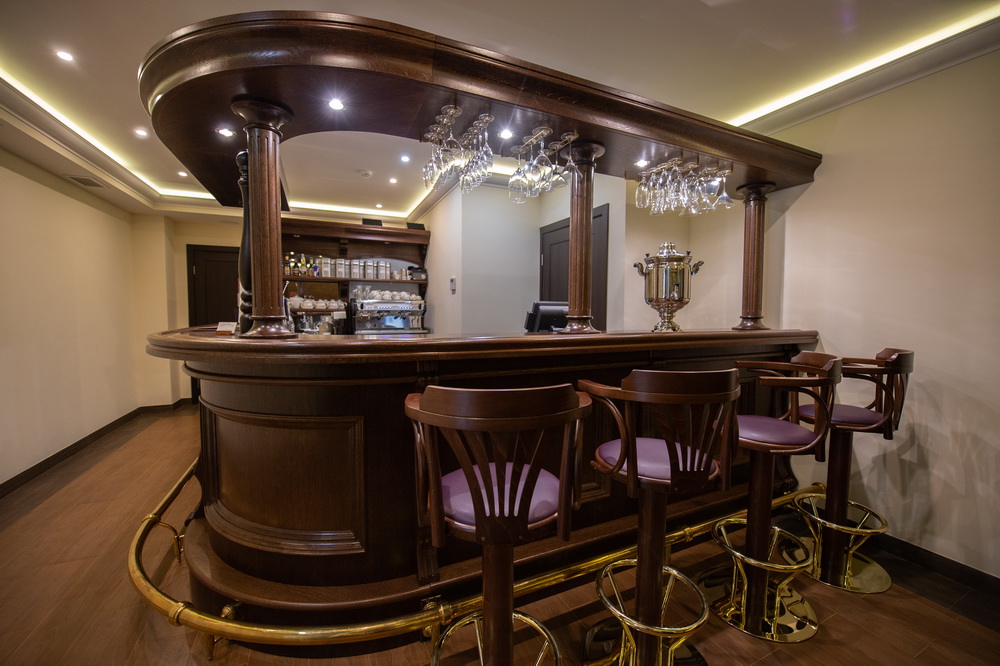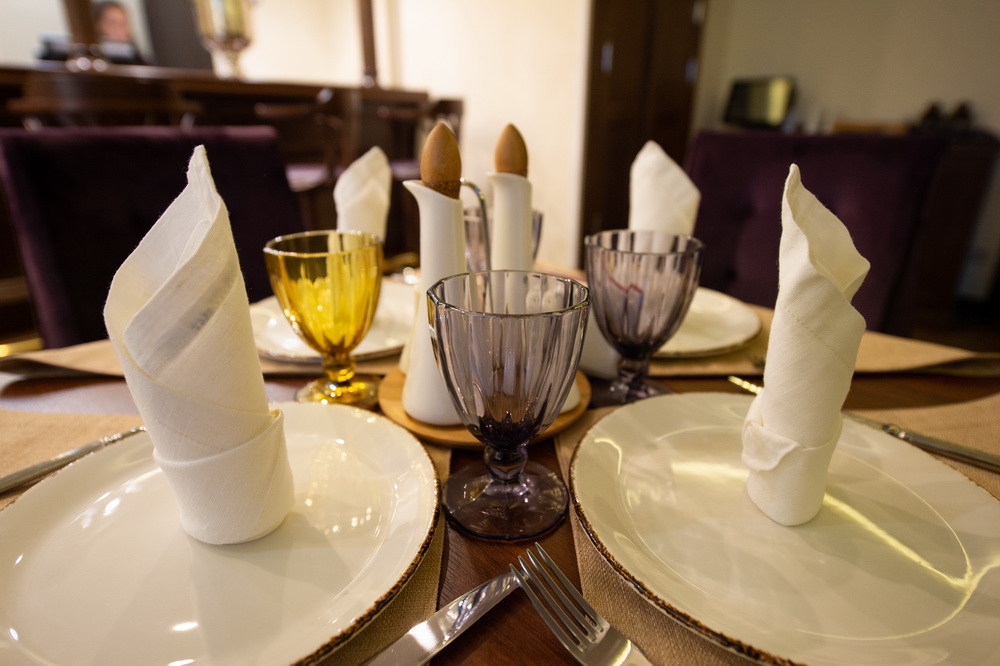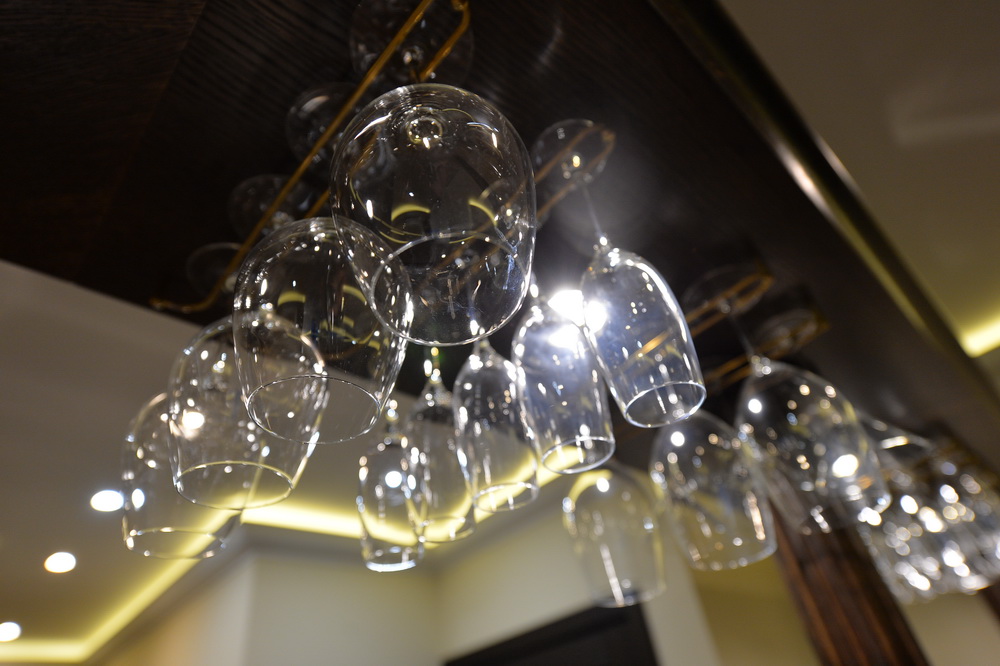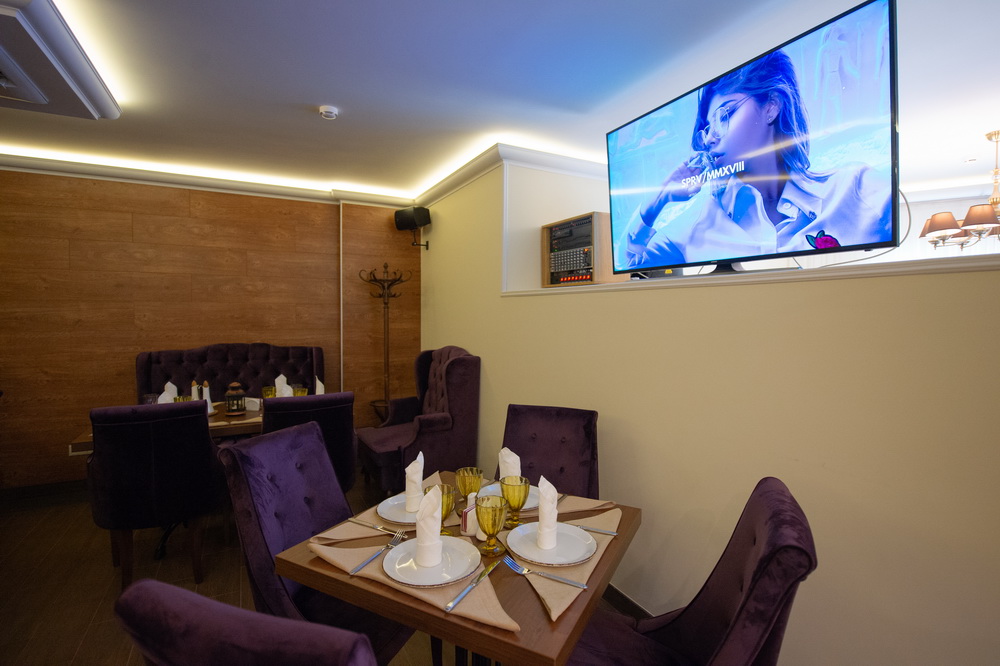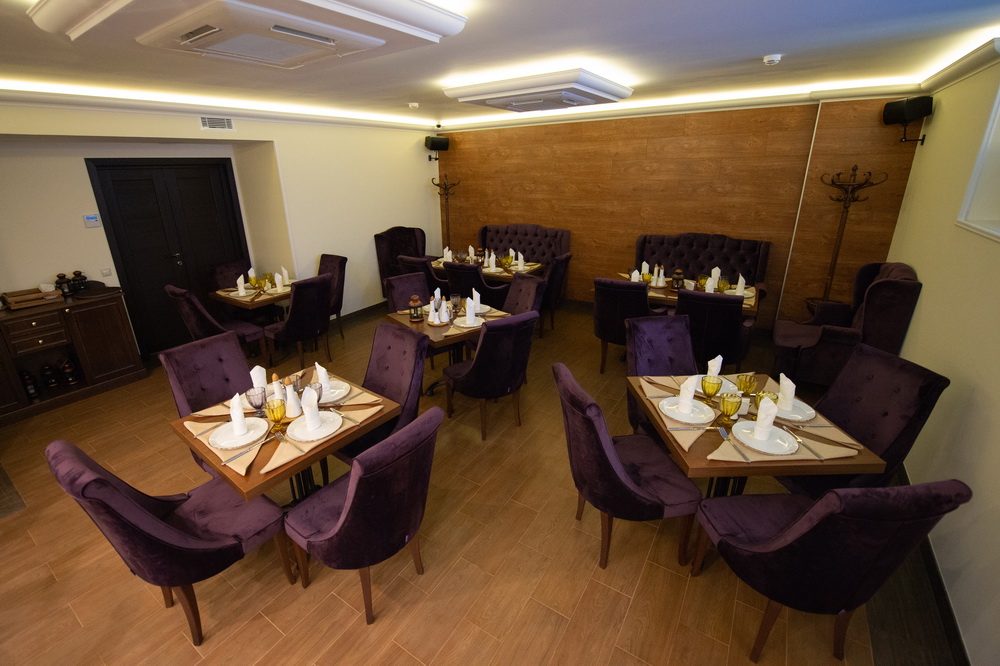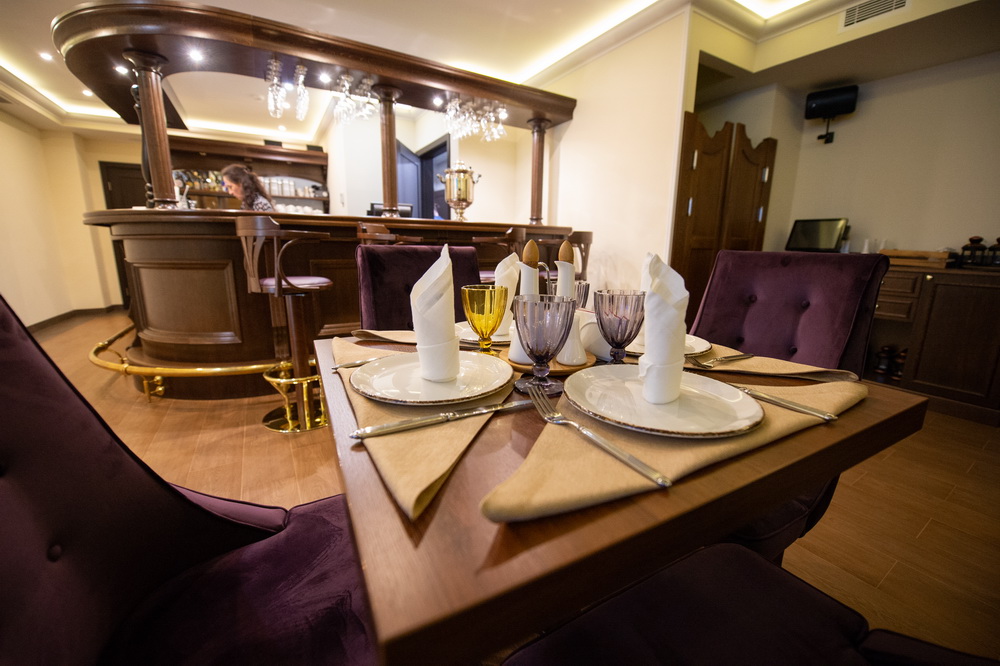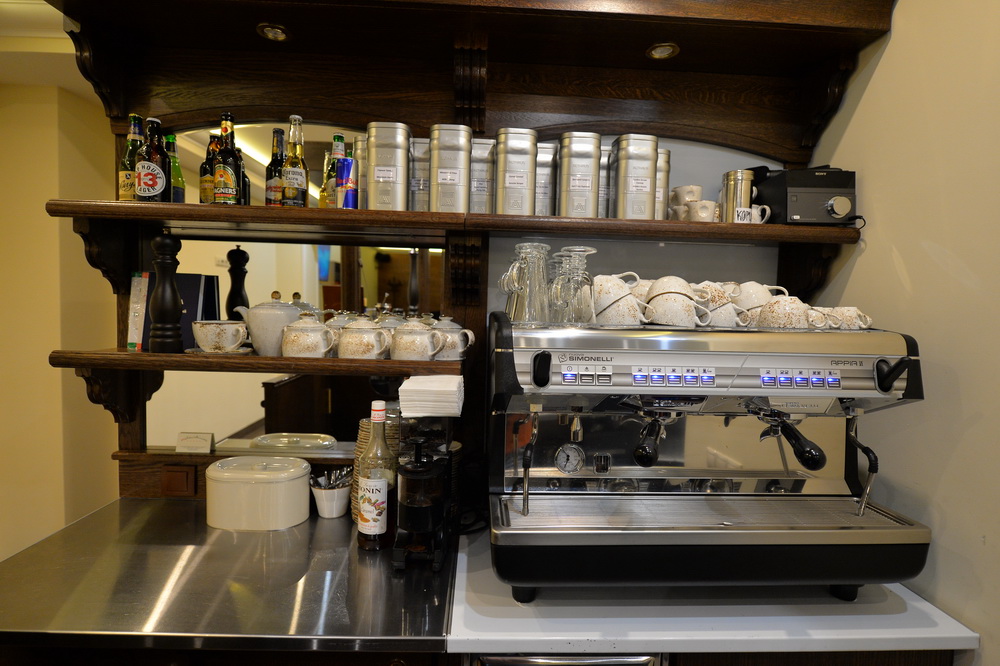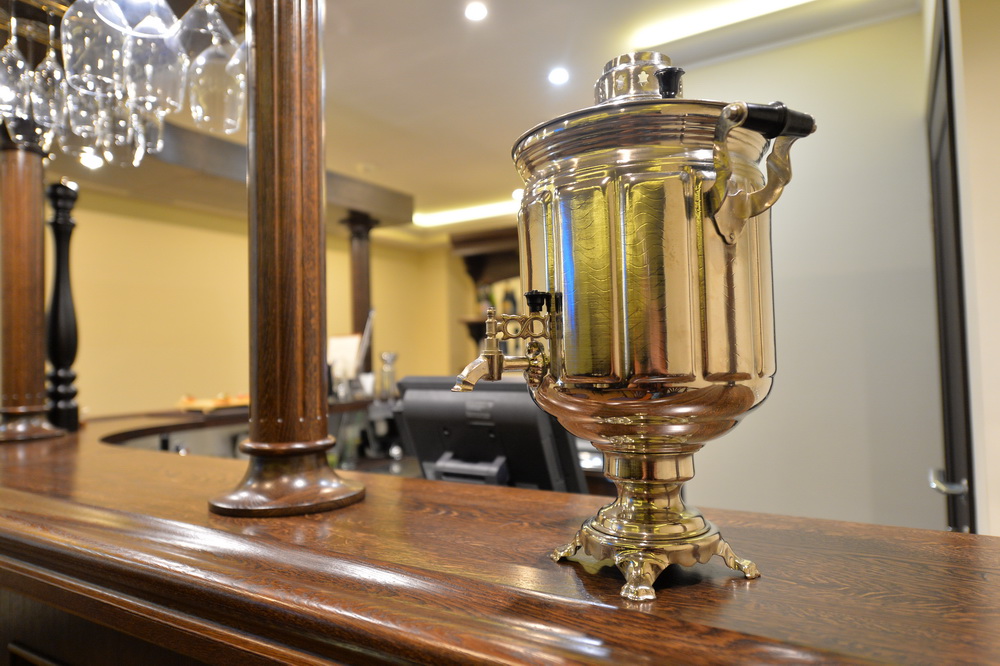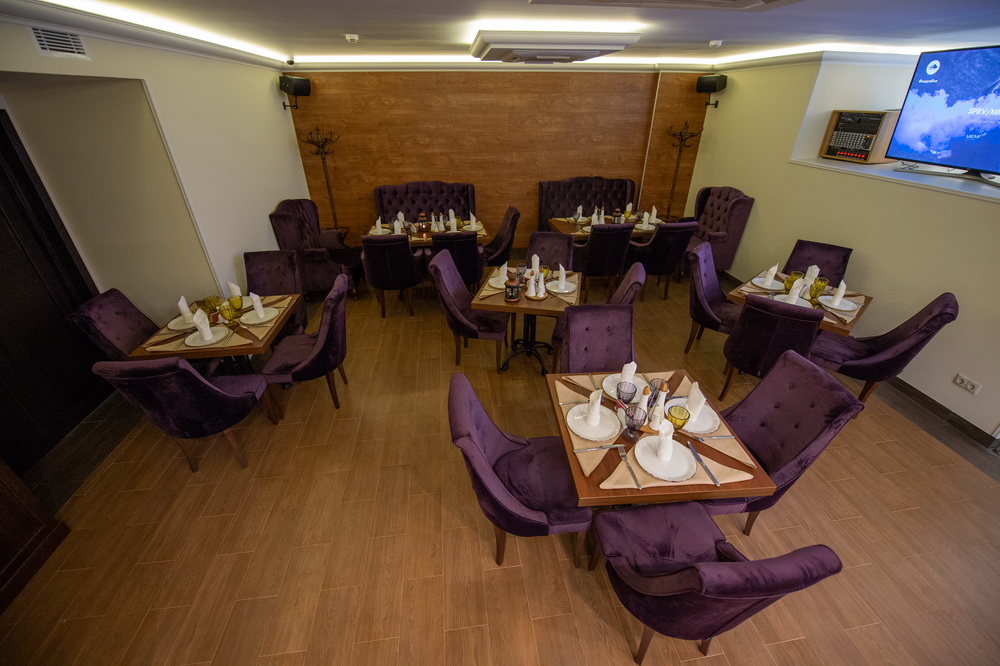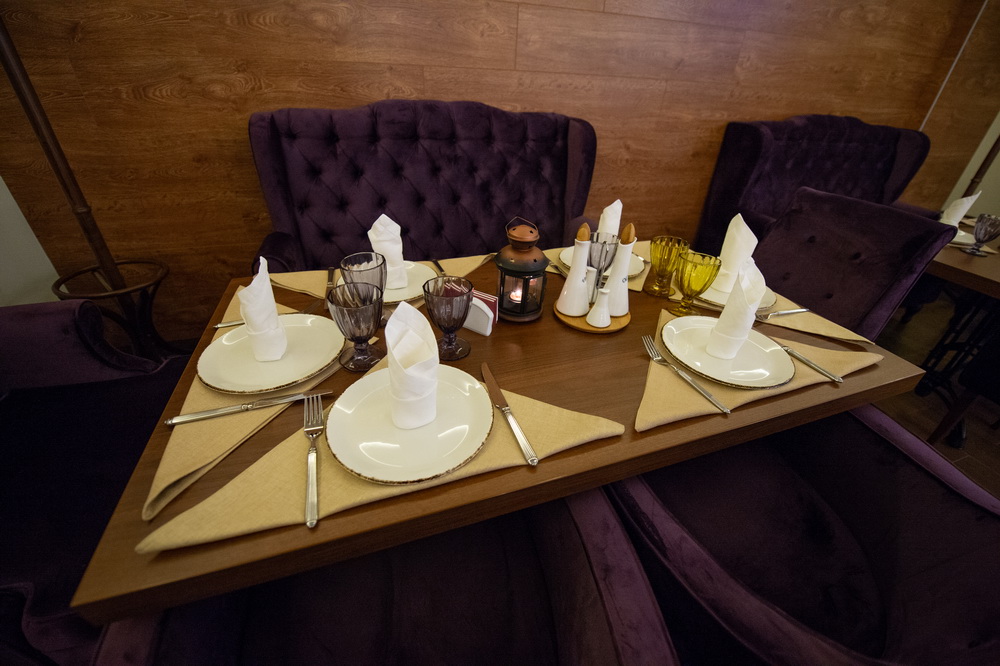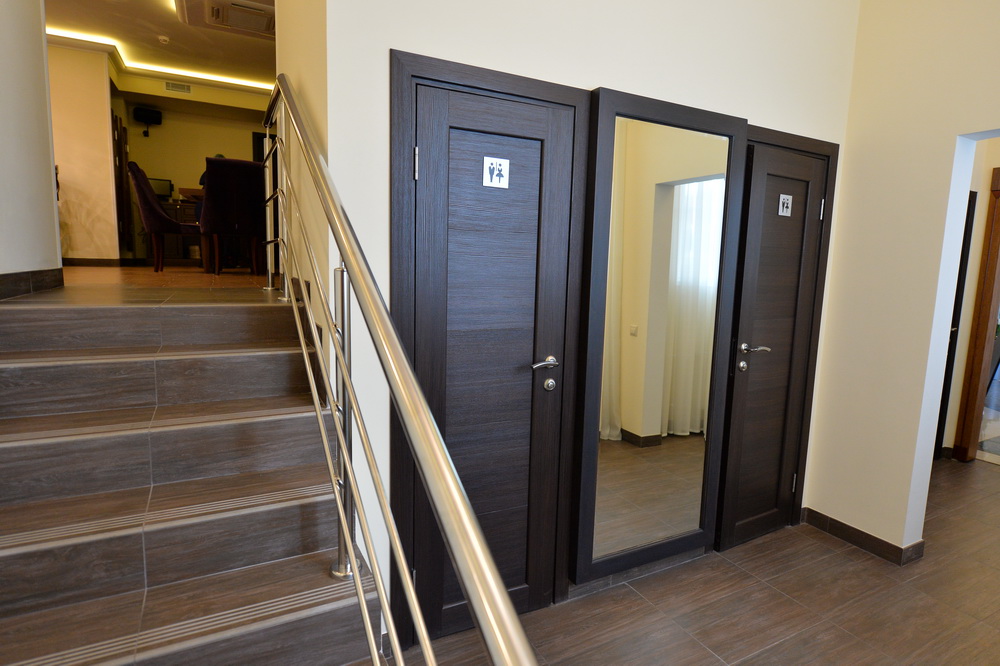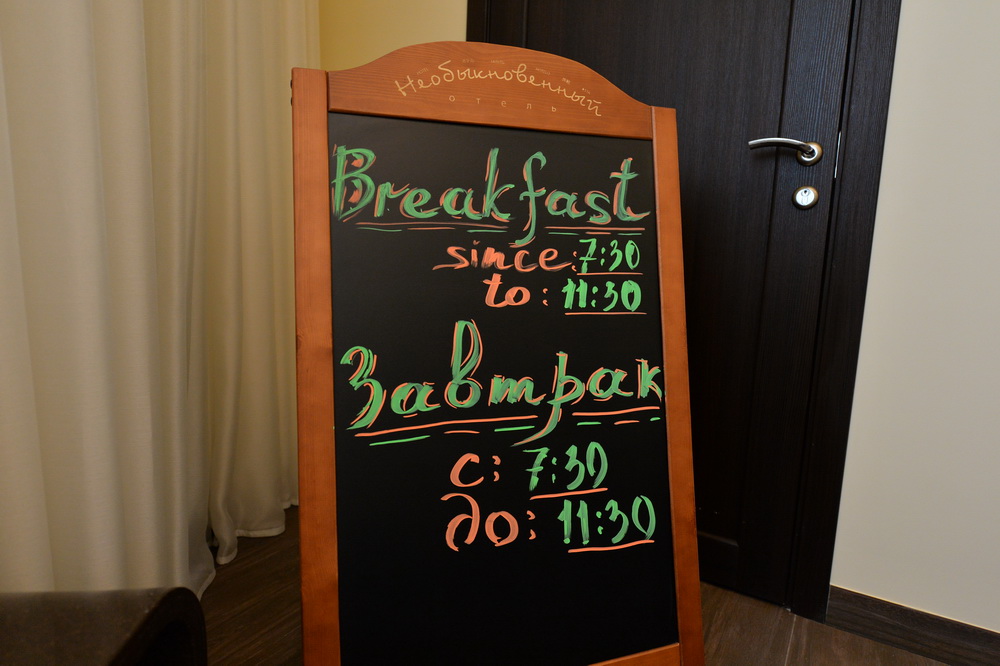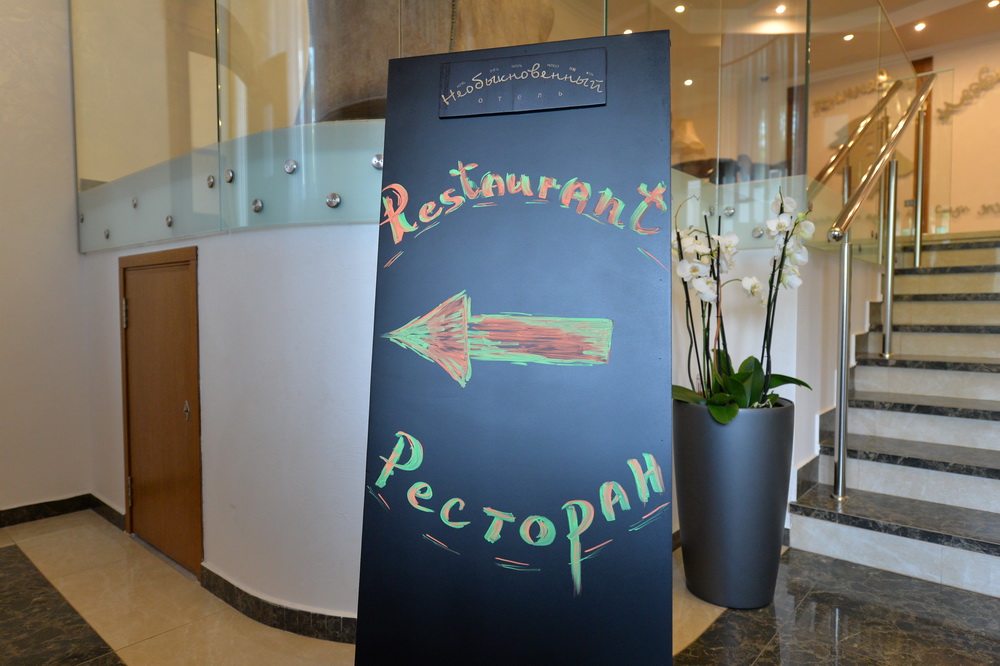 Main courses
Steak «Ribeye» with celery puree and Porto sauce

Beef Stroganoff with mashed potato

Russian Pelmeni with sour cream

«Chicken Kiev» with mashed potato

Tobacco chicken with onion salad and tkemali sauce

Lamb loin with pumpkin and sauce «Porto»

Halibut fillet baked with potatoes dauphinois

Sea bass fillet on mashed broccoli

Salmon fillet on risotto with spinach

Hamburger

Club Sandwich
SOUPS
Borsch with pampushkoy

Ukha «Kupecheskaya» with salmon and halibut

Soup of porcini mushrooms with barley

Italian tomato soup with seafood
Side dishes
Grilled vegetables

Mashed potato

French fries with cheese sauce and barbecue sauce
SALADS
Herloom salad with tomatoes and Burrata

(cherry tomatoes, Buratta cheese, olive oil)

Salad Superfood

(chickpeas, quinoa, spinach, pomegranate, apples, lemon sauce)

Greek salad with quinoa

(Sweet peppers, tomatoes, olives, quinoa, arugula, feta)

Caprese

(tomatoes, mozzarella, arugula, basil sauce)

Salad with prosciutto duck

(duck breast, goat cheese, arugula)

Caesar with chicken

(romano, chicken, bacon, sauce «Caesar»)

Caesar with shrimps

(romano, shrimps, sauce «Caesar»)
Сold dishes
Pancakes with caviar

(red caviar, pancakes, sour cream)

Vitello Tonato

(veal, tuna sauce)

Salmon gravlax with cucumber mousse

(salmon, cucumber)

Assorted lard

(lard with garlic, lard with interlayer, hungarian lard)

Assorted meat

(ham, beef tongue, roast beef, veal)

Fish platter

(smoked trout, salted salmon, smoked halibut)

Cheese platter

(cheese Chevre, Brie cheese, Gruyere cheese, Emmental cheese)

Assorted vegetable

(cucumbers fresh, tomato, sweet pepper, greenery)
DESSERTS
Жемчужина

Шоколадно-банановый

Медовик

Домашнее шоколадное «Салями»

Сорбет «Манго» домашний

Домашнее мороженое (щоколад, ваниль)

Три Шоколада

Мирабель

Эстерхази
DRINKS
Non-alcoholic cocktails

 Puerto Rico, Mojito, Banana Paradise, Invigorating Citrus,  Sangrita, Pina Colada, Vanilla milkshake

Fresh Juice

Grapefruit, carrot, apple, orange, celery, apple and celery, apple and carrot

Coffe Danessi

Espresso, double espresso, cappuccino, latte, americano

Black tea

Assam Meleng, Golden Assam Sankar, Pu Er An- Bao, Earl Grey Supreme, Earl Grey Golden caramel, Mountain Herbs
Green tea

Milk Oolong, Sencha Senpai, Royal Jasmine Chung Hao

Herbal tea

Chamomile Meadow, Ivan-Tea
Beer

Clausthaler Original non-alcoholic, Budweiser Dark, Guinness West Indies Porter Dark, Guinness Hop House Lager 13, Corona Extra, Magners Original

Working time
Отель предлагает завтрак для своих гостей.
Бронирование столиков для всех желающих!
Breakfast: 7:30-11:30 am every day
Table reserve: 07:30-23:00 daily

Reserve
You can reserve a table at our restaurant
by phone or e-mail.
+7 (499) 678-05-82
[email protected]