Restaurant
The hotel staff pay attention even to the smallest things, that's why our restaurant menu is special. Every guest of our hotel can taste it during the day.
Restaurant menu will surprise you with variety of dishes of our own cooking. Extra attention deserves our bread and confectionery, which are daily baked at the restaurant.
Also you can order any dish from the menu by calling the 214 from your room. At our restaurant you can order a pizza to take away, bread and desserts. We're always glad to see you at our restaurant!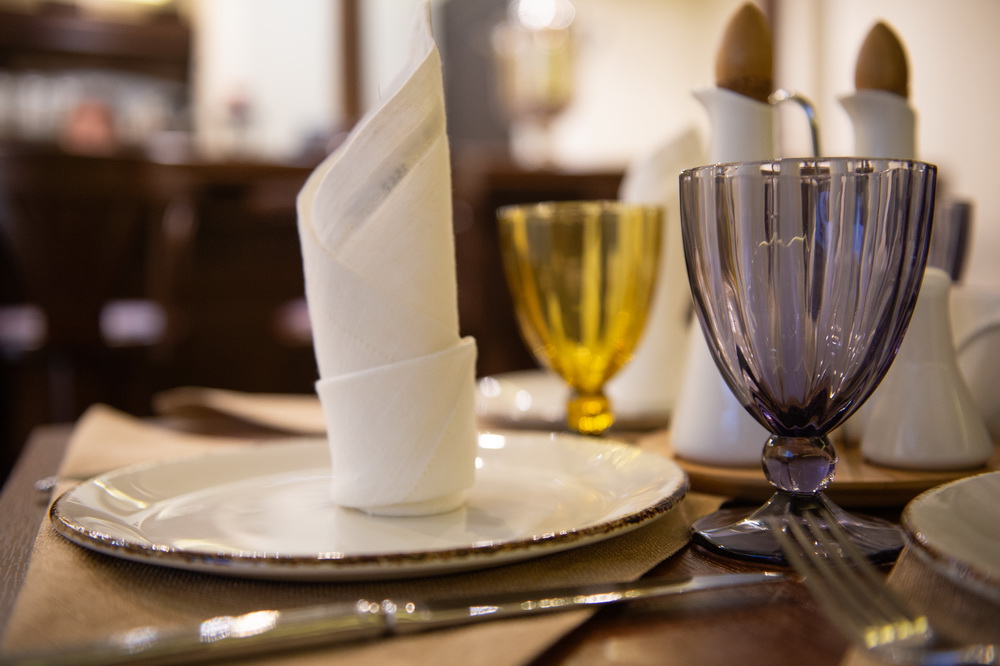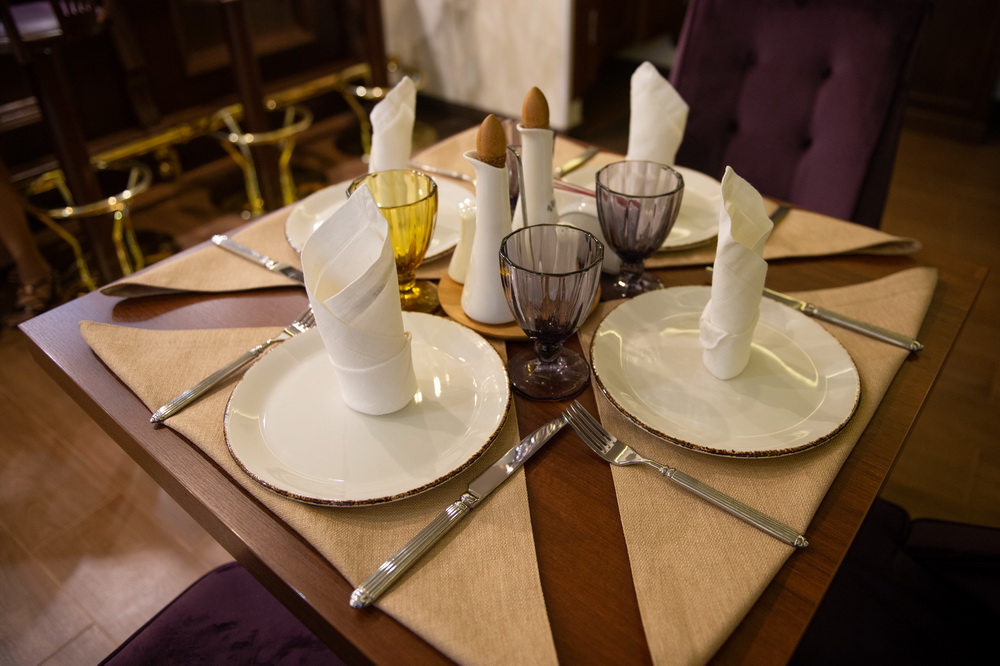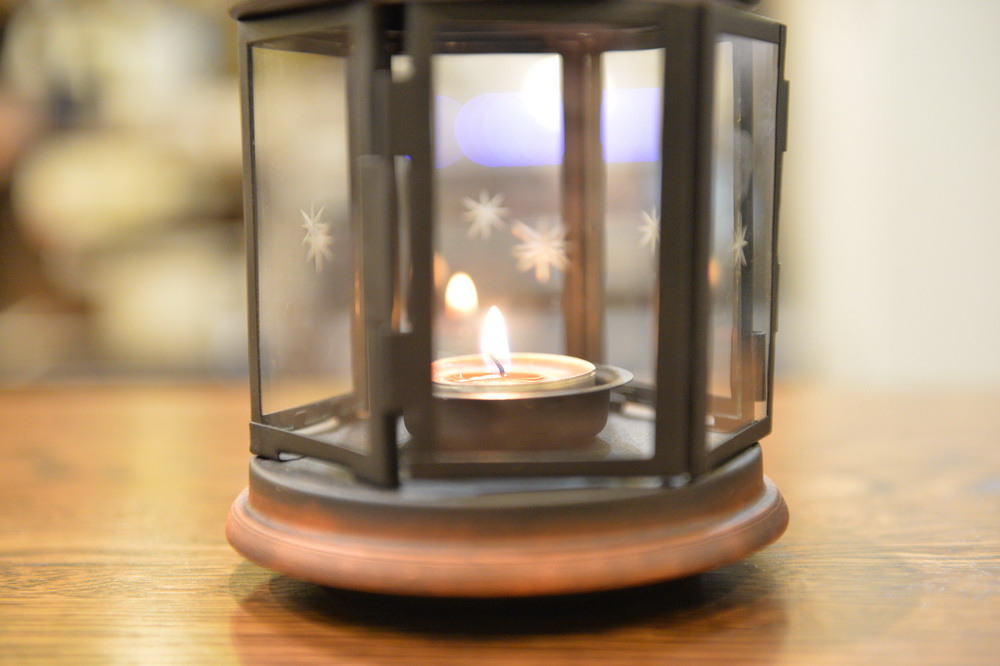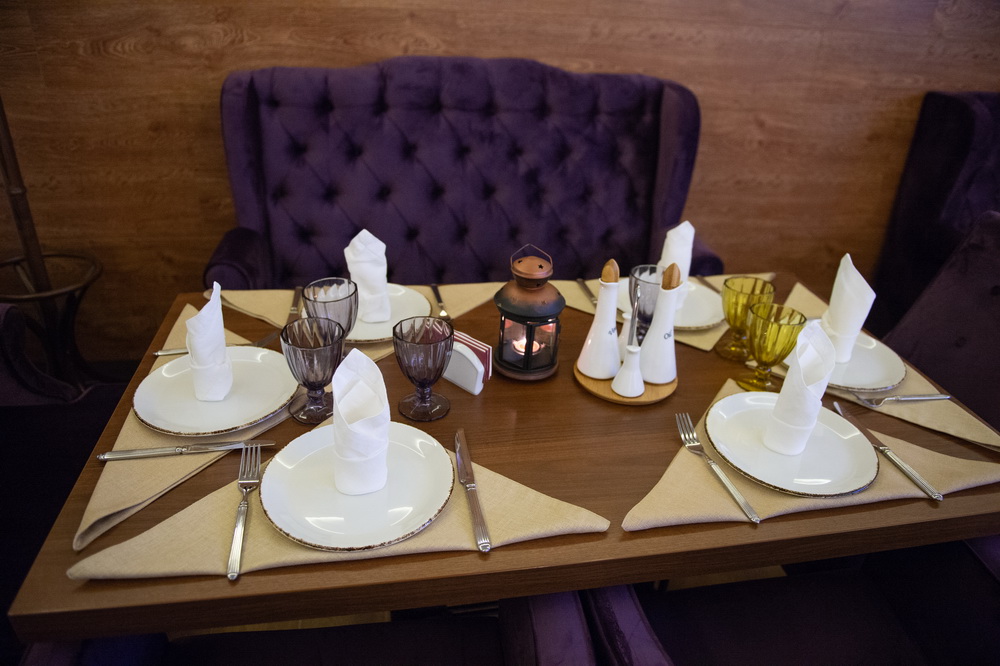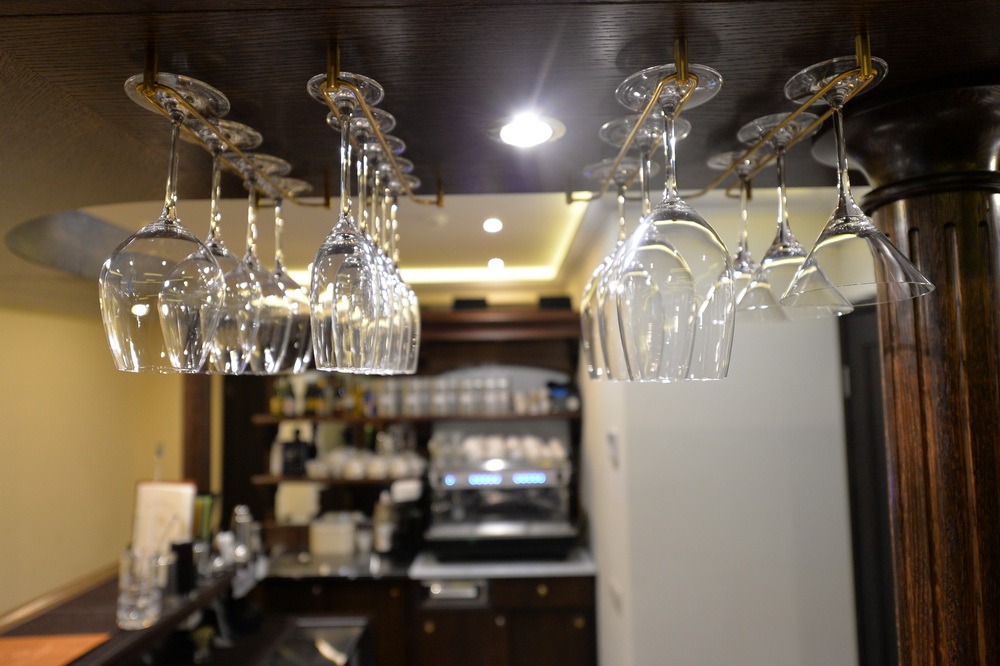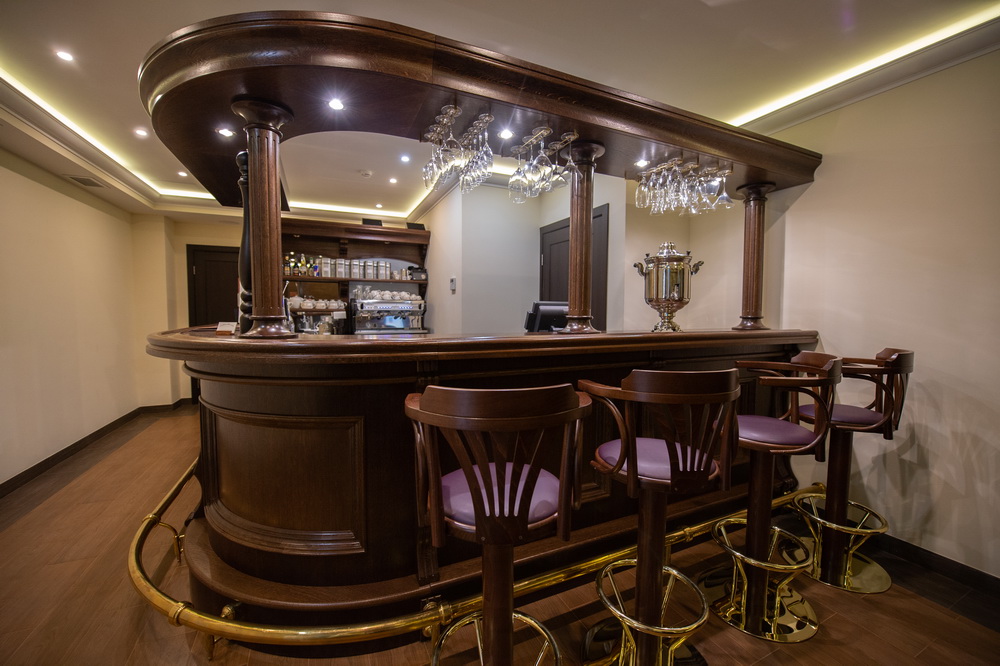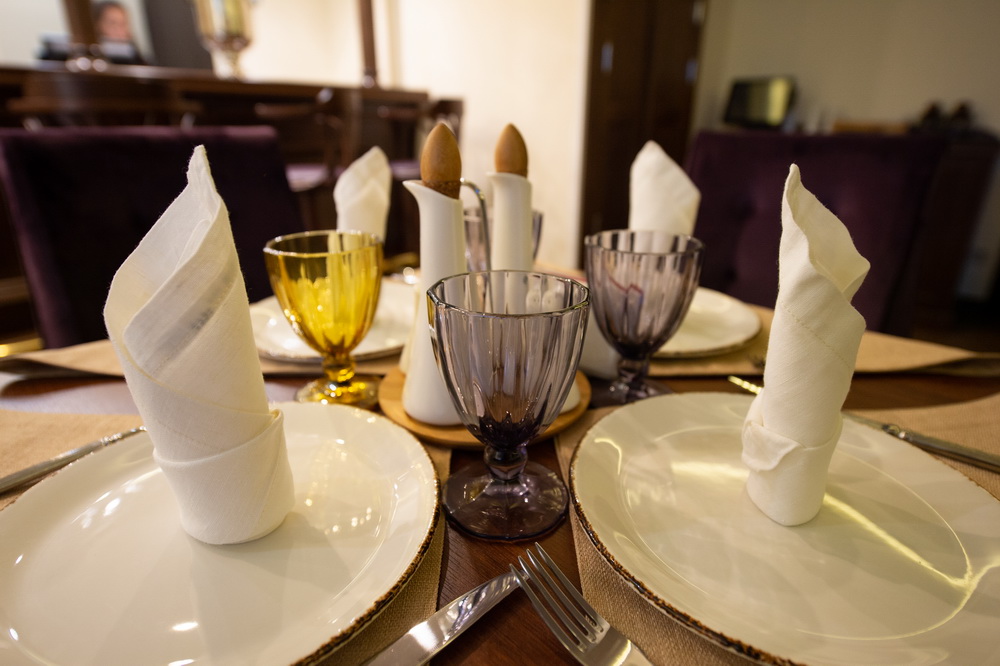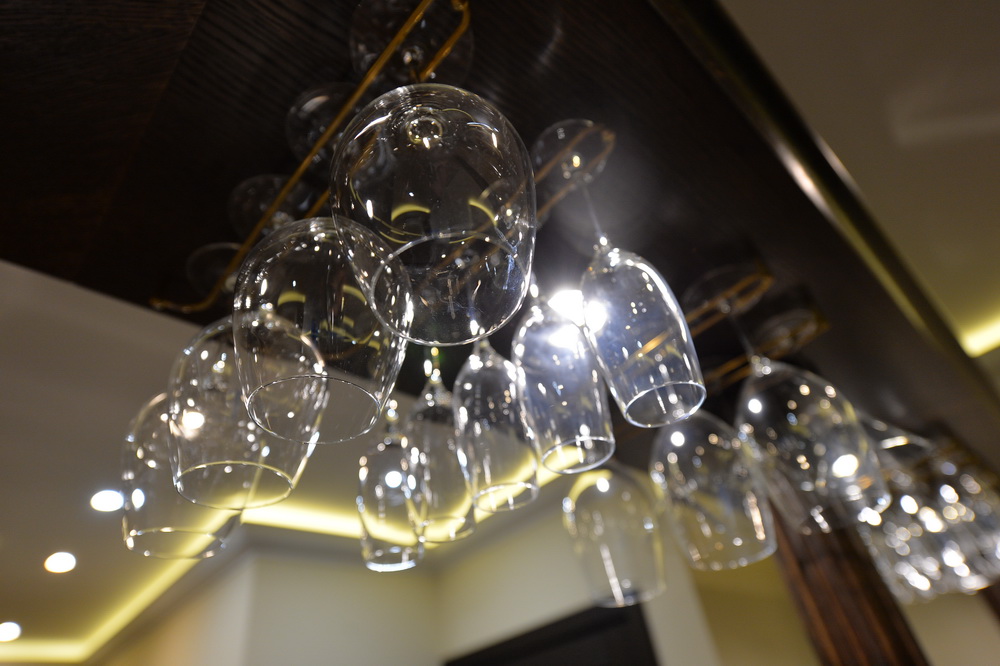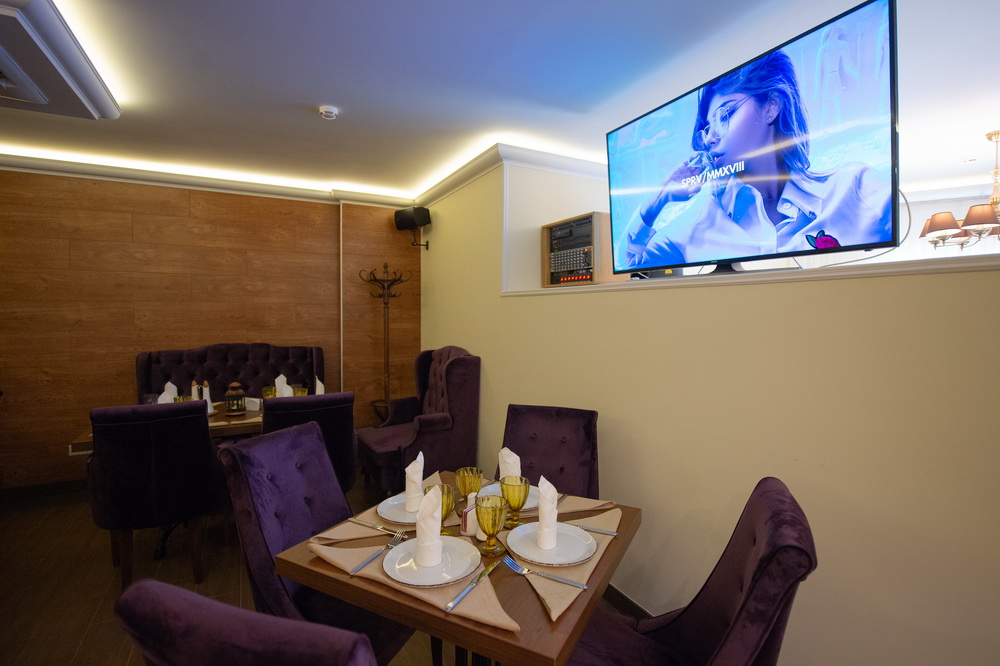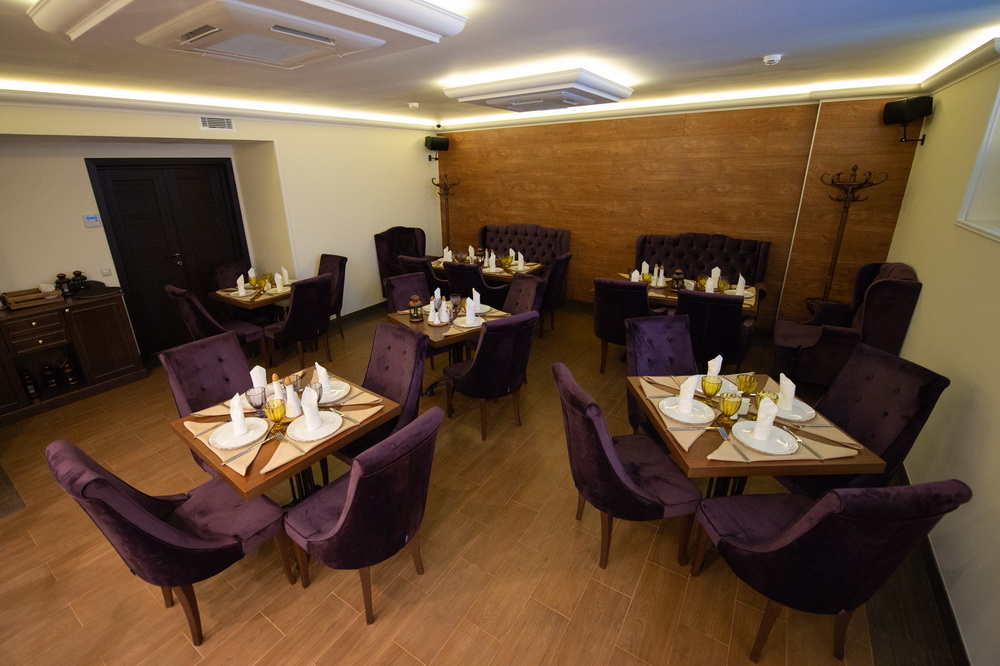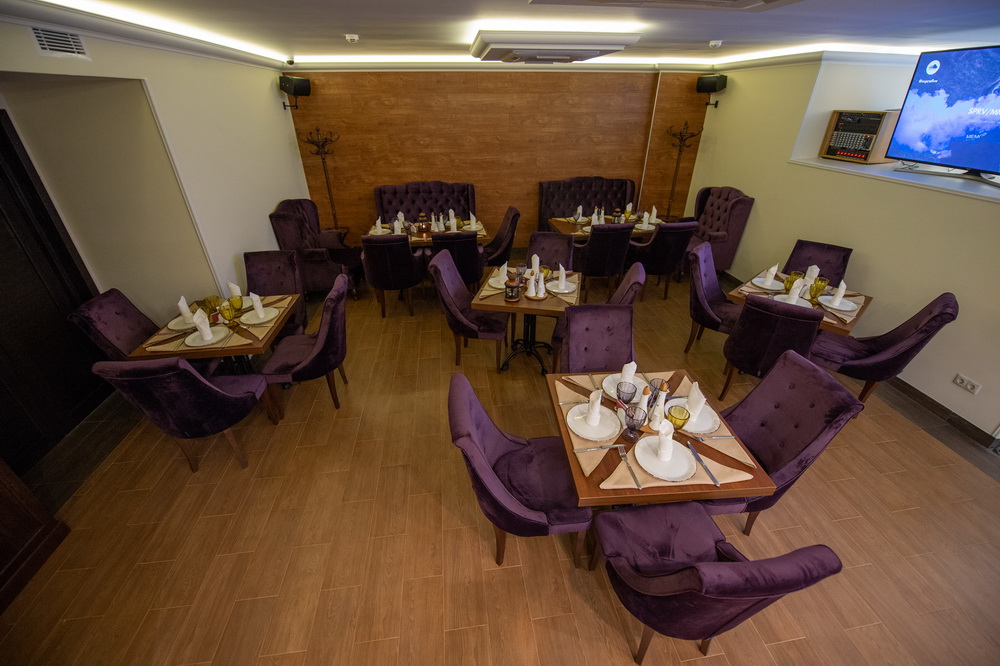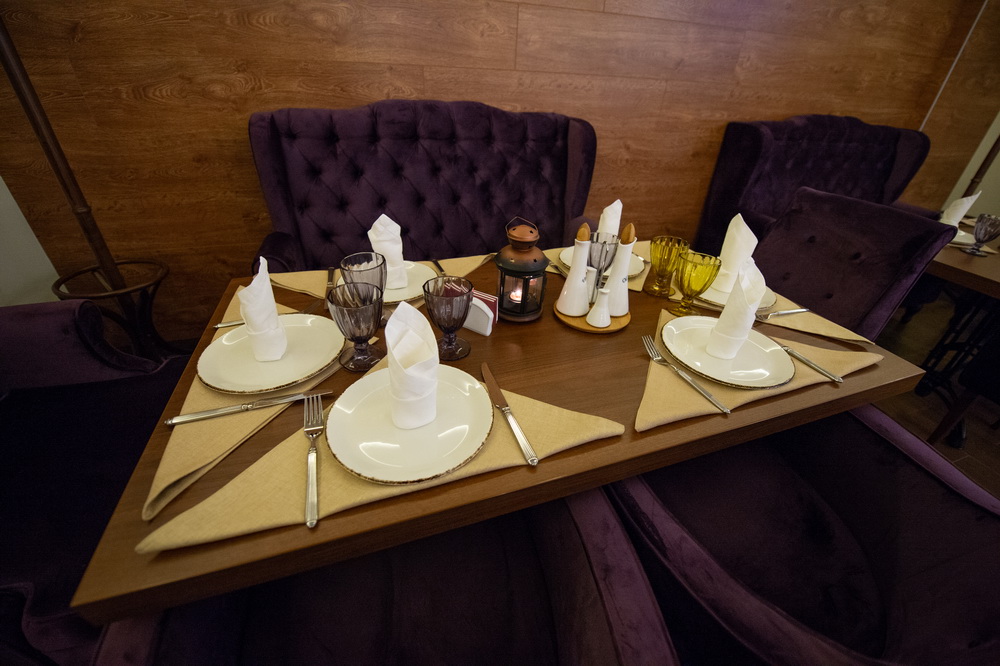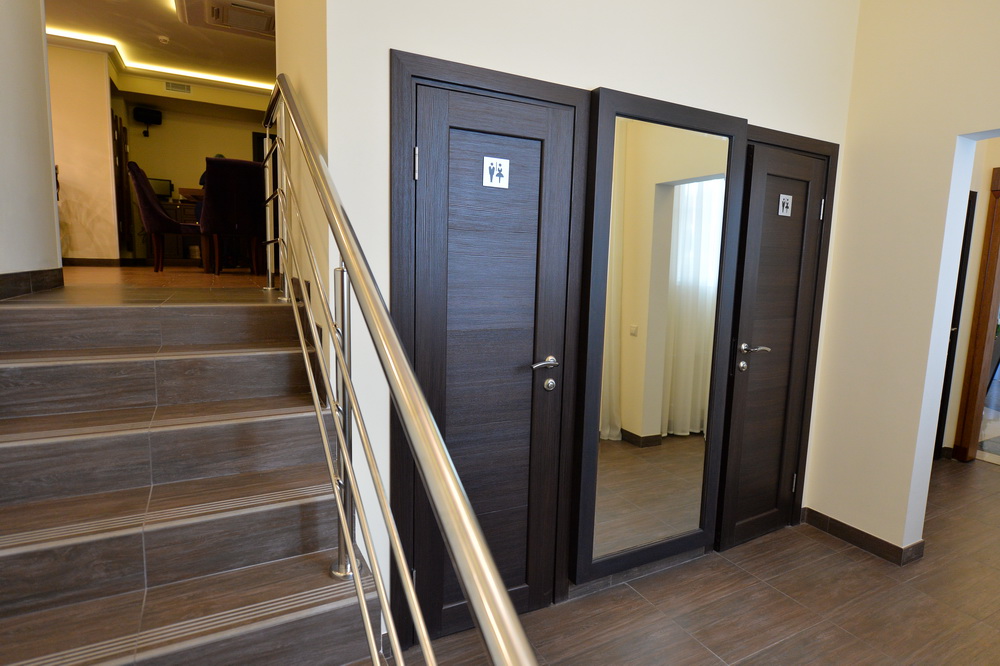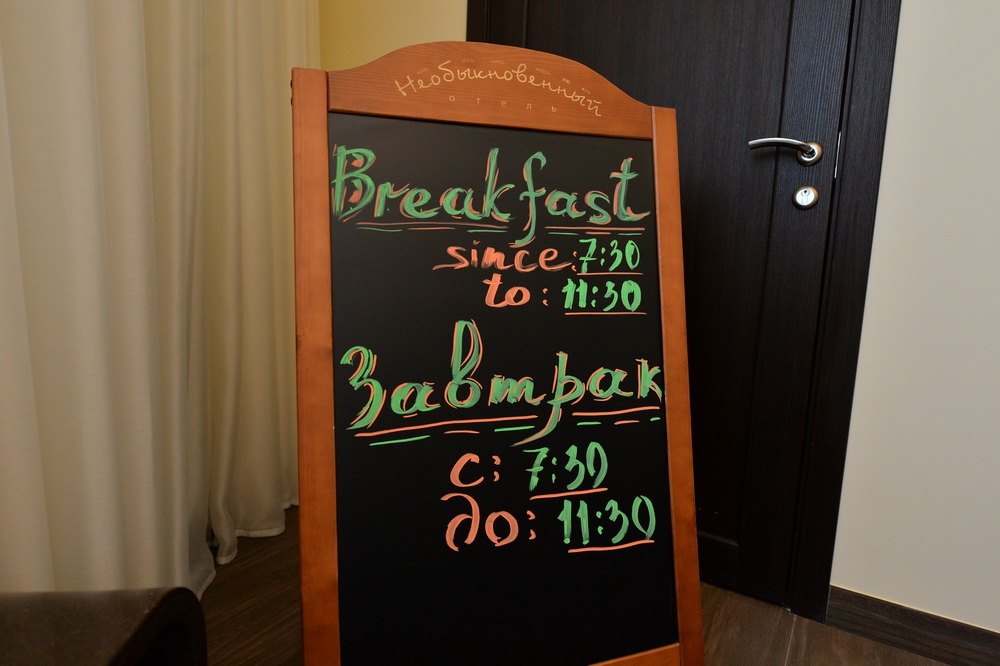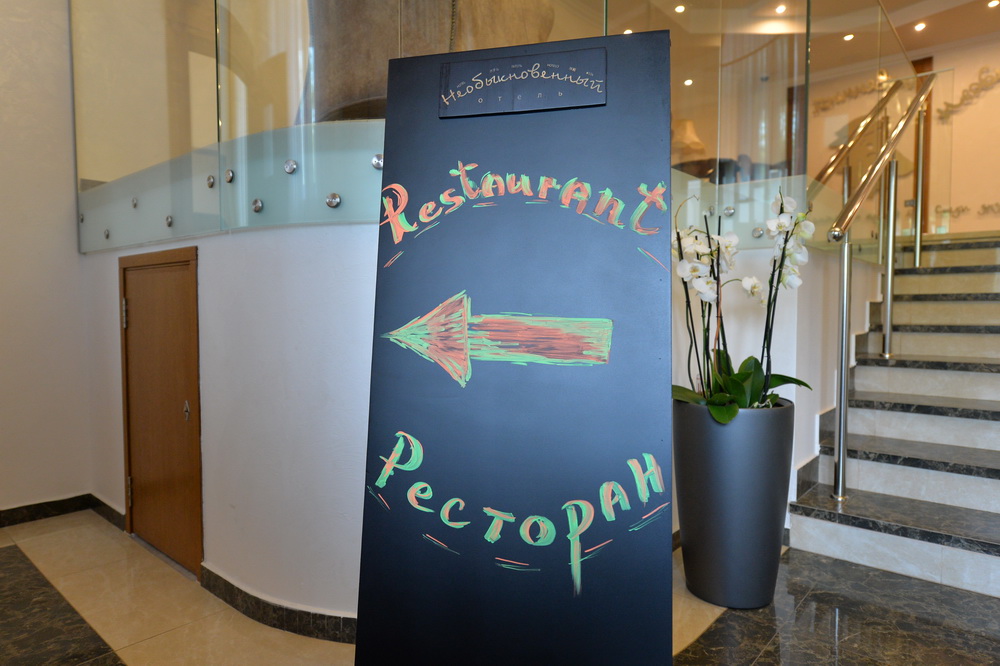 Main courses
Stewed salmon steak

Salmon steak, olive oil, lemon, rosemary

Pork loin on bone in cream and mustard sauce

Pork loin on bone, adjika sauce,
thyme, olive oil, cream and mustard sauce

Сonfit duck leg in sauce made of oranges

Duck leg, fresh orange juice,
carrot, zucchini, brown sugar

Stewed lamb with mashed parsnip

Lamb, salvia, butter, parsnip, green pea

Marbled beef staek

Beef Chuck Roll, cherry tomatoes

Quiche Lorraine with spinach

Shortbread, spinach, onion, eggs, cream, cheese

Pasta

Carbonara, Fettuccine with chicken and mushrooms
in cream sause, Fettuccine with shrimp

Soups

Seafood soup, Oxtail soup, Beetroot soup with goat
cheese, Homemade chicken noodles soup
Side dishes
Grilled vegetables

tomatoes, asparagus, bell peppers,
eggplant, zucchini, yellow zucchini

Gratin

potatoes, cream, thyme, cheese

Ratatouille

tomatoes, thyme, bell peppers, red oniob,
yellow zucchini, eggplant, zucchini
SALADS
Caesar with chicken

Lettuce leaves, tomatoes from Baku, sauce, chicken

Caesar with shrimps

Lettuce leaves, tomatoes from Baku, sauce, shrimps

 Salad with octopus

Octopus, green beans, tomatoes from Baku, mini potatoes, oyster mushrooms

Caprese

Mozzarella, tomatoes from Baku, Pesto sauce

Salad with roast beef

Arugula, Mangold, roast beef, radish,
tomatoes from Baku, Vittello tonnato sauce

Tomatoes from Baku with onion

Tomatoes from Baku,
red onion, greenery, olive oil
Сold dishes
Assorted cheeses

Parmesan, Camembert, Dorblu, Maasdam, honey, berries, walnuts

Vegetable bouquet

Cucumbers, tomatoes from Baku, radish, greenery

Cold cuts

Prosciutto, Roast beef, cold boiled pork, arugula, capers
DESSERTS
Cheesecake with caramel sauce

Cake «Birds milk»
DRINKS
Non-alcoholic cocktails

 Puerto Rico, Mojito, Banana Paradise, Invigorating Citrus,  Sangrita, Pina Colada, Vanilla milkshake

Fresh Juice

Grapefruit, carrot, apple, orange, celery, apple and celery, apple and carrot

Coffe Danessi

Espresso, double espresso, cappuccino, latte, americano

Black tea

Assam Meleng, Golden Assam Sankar, Pu Er An- Bao, Earl Grey Supreme, Earl Grey Golden caramel, Mountain Herbs
Green tea

Milk Oolong, Sencha Senpai, Royal Jasmine Chung Hao

Herbal tea

Chamomile Meadow, Ivan-Tea
Beer

Clausthaler Original non-alcoholic, Budweiser Dark, Guinness West Indies Porter Dark, Guinness Hop House Lager 13, Corona Extra, Magners Original

Working time
Отель предлагает завтрак для своих гостей.
Бронирование столиков для всех желающих!
Breakfast: 7:30-11:30 am every day
Table reserve: 07:30-23:00 daily

Reserve
You can reserve a table at our restaurant
by phone or e-mail.
+7 (499) 678-05-82
info@unique-hotel.ru